Proclamation awarded to Diakon RSVP volunteers
Diakon Lutheran Social Ministries (Thursday March 23, 2023)
Proclamation awarded to Diakon RSVP volunteers
Earlier this month during AmeriCorps Week, the commitment of the millions of Americans who have chosen to serve their country through AmeriCorps and AmeriCorps Seniors was recognized. We are extremely thankful for our own Diakon Community Services AmeriCorps Seniors RSVP volunteers who raise their hands to help when the need arises!

The county commissioners in Berks, Pike & Wayne Counties honored our volunteers' service by issuing proclamations in recognition of their work.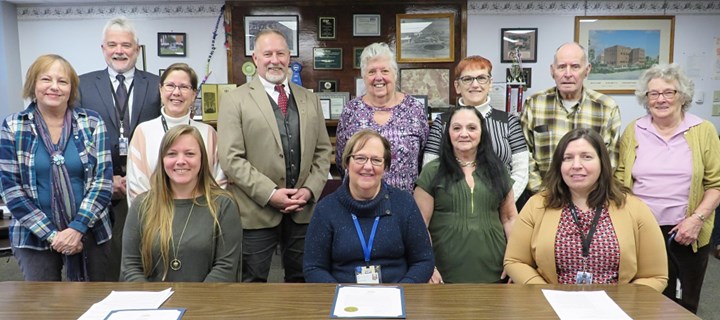 Commissioners, Diakon staff, RSVP volunteers and advisory board members attended the proclamation presentations.

Archive
2023
2022
2021
2020
2019
2018
2017
2016
2015