Cumberland Crossings dedicates The Garden of Hope
Cumberland Crossings, Carlisle, PA (Tuesday September 20, 2022)
The Garden of Hope @ Cumberland Crossings
Under sunny skies on Thursday afternoon, September 15, Cumberland Crossings, a Diakon Senior Living Community in Carlisle, hosted a dedication ceremony followed by refreshments for their Garden of Hope. The ceremony had approximately 70 residents and staff members in attendance. Speakers included Cumberland Crossings Executive Director, Brad Weiser; Cumberland Crossings Chaplain, The Rev. Judy Strayer; Diakon President/CEO, Scott Habecker and Diakon Executive Vice President and Chief Operating Officer, Shari VanderGast.
The idea for The Garden of Hope was born in 2014. A beloved staff member at that time, Franny, had passed away in a boating accident. In response to her tragic death, a maintenance staff member proposed the idea of starting a memorial garden. Since then, it has transformed into more than a memorial for Franny; it is now a place where others can be remembered, too.
The garden area features a pergola with slats that cover part of the seating area. The hardscaped area includes bricks that can be purchased and engraved in memory or honor of loved ones or special occasions. It is a place where a family member can visit with a nursing care resident and spend time together surrounded by nature and many beautiful plants.
"It is already quite busy now; there is a woman who comes out to knit every morning, and people go there to read and enjoy picnics," says Henriette Evans, a Cumberland Crossings resident who has been very actively involved in this project. "Coming to the garden, I get to see other people, and I'm not isolated. For example, my son has come out here with me and brought the dog, and we had a picnic in the garden together."
The Rev. Judy Strayer describes the garden. as "more than just looking at nature; it is peaceful and beautiful." According to Evans, "dedication" best describes the garden, as the community of residents and staff all dedicated themselves to starting it and helping it progress.
The Garden of Hope lives up to its name, providing hope for healing and a place for our residents, their families, and staff to enjoy the beauty surrounding them. It is a place of gathering and celebration.

Diakon President/CEO Scott Habecker and resident Henriette Evans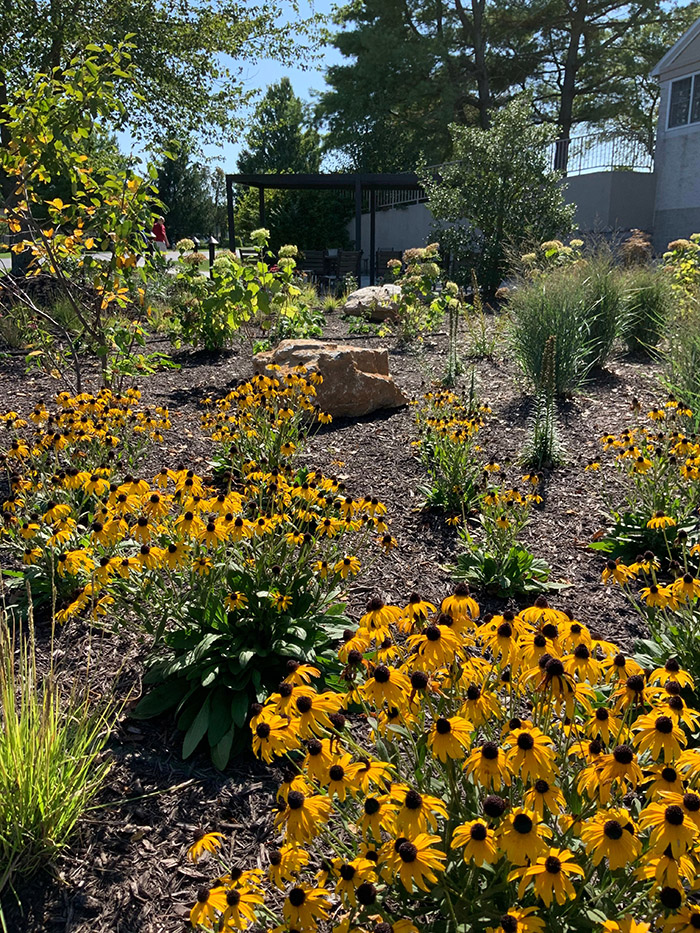 Archive
2023
2022
2021
2020
2019
2018
2017
2016
2015